Terms and Conditions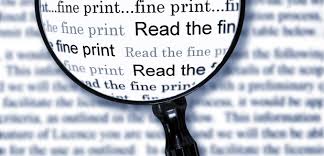 Guarantee & Terms of Trade
Super Clean & Super Green Guarantee? Your Super Clean
We have set the highest possible standards according to the services and
possibilities of the service We will tell you if it's not possible and where it is
possible would do a best, and to Provide that service.
Each Super Clean & Super Green Cleaning technician or
the gardener has undergone an intense
training course and is a specialist in their particular field.
The workmanship of Super Clean is fully
guaranteed. This means if you are not happy, the Employee
will return until you are satisfied. If you are still unhappy, there will
Negotiate a fair outcome
Every Super Clean & Super Green undergoes a full criminal, traffic,
credit and reference check before signing on?
Every SuperClean wears our distinctive uniform
and carries a Super Clean ID card complete with their
photographs. They also carry full insurance cover for your
protection
Each Super Clean provides their own cleaning
products and equipment, thus eliminating those costs from your
budget.
Terms of Trade
This quote will be accepted once you give written approval.
On acceptance of this quote the following terms and conditions will
apply:
stated.
(a) Unless otherwise agreed all prices are subject to alteration
without notice, at any time prior to the quote being accepted
by you.
(b) Payment in full is required upon receipt of invoice unless we
have agreed to alternative terms of payment with you.
(c)Pricing will only apply to promotions on this site
although there are other coupon sites that
different pricing may apply an extra charge to those sites may apply
(d) We prefer payment to be made by cash or Eftpos payable
UpFront, to avoid delays in service "Super Clean".
(e) Interest on unpaid monies may be charged at the then current
rate prescribed in the Judicature Act 1908 from the 20th
day
of the month following the date of the relevant invoice.
(f) We reserve the right to cease services if payment falls into
arrears.
(g) Any cost which may be incurred in the recovery of any late
payment will be payable by you.
(h) Any unforeseen work or materials required to complete the
quote may be charged for, following consultation with you.
(i) Any quote will be valid for [14] days from the date of issue.
(j) Super Clean & Super Green will procure that its sub will take all
reasonable care when providing services to you. Except to
the extent required by law, Super Clean & SUPER GROUPS LIMITED
will not be liable to you (and nor will any of its sub
) for any loss, damage or expense you may suffer
or incur in connection with the provision of services to you
and in any case, the liability of Super Clean & SUPER GROUPS LIMITED
direct damages suffered by you and will under no
circumstances exceed the price of the services actually paid
by you to Super Clean it's sub.
(k) Neither Super Clean SUPER GROUPS LIMITED (nor its sub
) shall be liable in any way to you or be deemed
to be in breach of these Terms and Conditions
Either party may terminate this contract at any time
by supplying a written notice of termination with at least 14 days prior to the stated date of termination.
Should client terminate prior minimum notice term date given, Client will forfeit any discount received.
Governing Law:
The terms of this agreement will be governed by New Zealand Legislation. For details visit http://www.legislation.govt.nz
Assignment:
The rights and obligations created for
Client in this agreement may not be assigned to any other party.
Indemnification:
Each party agrees to indemnify and hold harmless the other party and it's employees,
members, land-lord, successors, and assigns, from any claims, liabilities, losses, damages, and expenses asserted against the
other party and arising out of the indemnifying party's negligence, willful misconduct,
and negligent performance of, or failure to perform, No refunds unless required by law. No cash back. any of it;'s duties or obligations under this agreement.
Exclusions:
We will not accept liability for circumstances beyond our immediate control;
Examples hereto are; Incidents where assumed damage or theft to your property;
when there is another individual, be it a contractor, relation or friend of the properties owner etc.. there at the time of service that we are.
Claimed damaged or theft occurring after the time of our departure.
Services provided on a Public Holiday will be charged with a 25% surplus added.
Once a quote has been accepted verbally or in writing, it is with
our understanding that you have accepted our terms and conditions and they automatically applied upon job commencement/quote acceptance.
Payment Terms:
Payment is to be made in full prior to, or at the time of service.
Failure to do so will incur an additional 12.5% and your details will 'default' into an account.
If payment is still not received within 1 calendar month then an additional 12.5% will be added and so on.
If payment has not been received within 3 calendar months then your outstanding bill will be sent through to our debt collectors and your credit may be adversely affected.
The exception to the above is all on-going jobs, which will be billed weekly and we allow for up to a week for payment to be made.
Products:
Super Clean will use its own product and supplies. Should the client require the use of special or hypoallergenic products,
A client must notify us before cleaning begins, or be able to provide the product instead. An additional fee may apply in extreme cases.
Access Requirement:
The client will provide us with access to all the areas of the property for the agreed and scheduled times. Failure to do so allows us to treat the failure as a material breach and a fee (% of the job value) may apply.
Cancellation:
In the event client needs to cancel a scheduled cleaning appointment, 24 hours notice is
required. Notice may be given via phone or email.
Should a client fail to give the required notice on more than
1 occasion a fee may be given at the business Directors' discretion