Your Time is Precious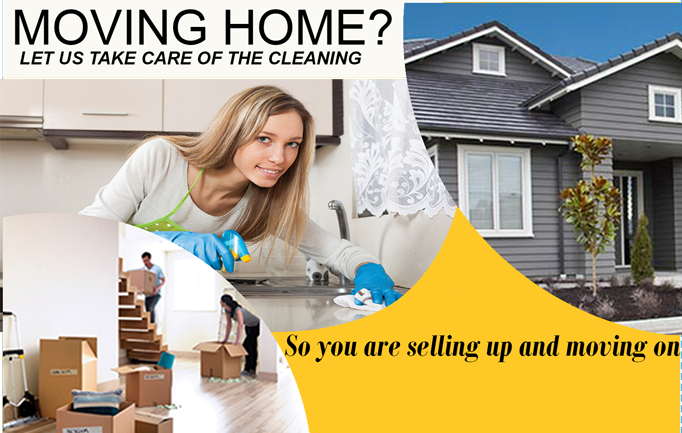 Ours is Affordable
We offer reliable and quick end of tenancy cleaning service, specializing in end of tenancy cleaning for all tenants and Landlords all over Christchurch(chch).
A dirty property is a sure way not getting top-dollar. But who in a tenant has the time or the inclination–to get in there with the cleanser and scrubby sponge? The answer is nobody   They a just move!  Super clean, cleaning crews  provide all necessary equipment, Making for a cost-effective alternative to do-it-yourself cleaning done by a professional. Managers, owners and landlords. Builders and property managers will appreciate the highest quality cleaning and better use of their time,  Tenancy Cleaning  involved in an end of tenancy cleanup. For those selling a home or property, your investment will get top-dollar when it s been professionally cleaned your property is neat and tidy.
We know how stressful moving so to put your mind to rest and let one of our experienced cleaning crews come and assist.
All Tenants Move In / Move Out Cleaning  services
If you re bidding a fond farewell to your flat or a heartbreaking goodbye to the treasured family home, today s deal is a must! A 5 hour moving out Includes Oven, a Carpet, window house clean, Forget trying to squeeze in a thoroughly clean in-between all the packing Bedlam- let the professionals take over! A must for anyone who needs a clean and tidy dwelling to get their bond back!  Most landlords will want to do a final inspection before they agree to refund the bond. … Make sure you leave the property reasonably clean and tidy
what does move out cleaning include?
With five hours of cleaning included, you can be sure no dust speck will be left unturned! We also do as a extra Carpets and windows for the ultimate spruce up experience
The talented team from Super clean have all the tricks of the trade to get your house looking gorgeous for the next lucky Tenant. Snap up this squeaky clean offer today, your sanity will thank you for it!
End of Tenancy cleaning
Pre and After Tenancy cleaning
Long and short lets
Furnished and unfurnished properties
We work with few letting agents in chch and we know their standards regarding the condition of the property to be vacated. Book this service with us and
you can rest assured that every square inch of your property will be professionally cleaned and polished.
Move In / Move Out Cleaning / one-off home cleaning/cleaning services
A thorough "spring clean" at the end of each tenancy will ensure that the property is presented for re-letting in the best possible light.
Property Changeover  Super Clean  will clear out and clean your property at the time of tenancy ceasing. It is obviously in a landlord's best interests to have their property as presentable as possible when marketing it again to future tenants. In this regard  Super Clean  will comply with the landlords requirements and can provide a range of increasing services
Hoarding clean
Here at a super clean we've cleaned many a hoarder's paradise, and we do so with consideration and care, sticking to the brief that you give us. We are happy to work with you or independently on any project irrespective of size We remove all the rubbish even known to pull up carpet.  We clean the walls ceilings in the floors ,know how difficult this can be to the person's Paradise. Your Time is Precious, Ours is Affordable & We are experienced, discreet service working for families, executors, courts & probate  in house quotes pre-inspection is required for these kinds of jobs And they are usually not a 5 hour jobs. A hoarding clean can take some days  to complete
Spring cleaning
Our Spring cleaning chore checklist will help you take care of important seasonal chores and is suitable for all customers who do not require cleaning on regular basis. We can Spring Clean of your whole house or just individual rooms.
Clean Detail in all rooms:
Carefully dust to remove all high level dust and cobwebs
Clean all internal windows, frames and glasses
Wash all doors, inside and outside of wardrobes, drawers, shelves, etc.
Clean ledge areas (sills, skirting boards, radiators, tops of doors and mouldings, pulling out necessary items to reach these areas)
Clean fixtures and fittings within reach – lights, vents, light switches, sockets etc.
Clean and polish all glasses, mirrors and tables
Vacuum, pulling out necessary items and using a nozzle to clean the edges of the rooms
Damp mop on wooden floors where required
Kitchens – the 'all rooms:
Clean inside and outside of all cupboards
Clean tops of all benchtops
Clean surfaces and individual items
Thoroughly clean and sanitise the sink
Thoroughly vacuum the floor and wash
Bathrooms – the  all rooms:
Clean all tiles ceiling to floor
Clean baths, showers, toilets, basins, and pedestals
Descale as required
Clean all glass and mirrors
Clean taps, rails, holders, radiators, shelves etc
Thoroughly vacuum floors and mop
Hall, Stairs, Landing & Porch – the all rooms :