I think youll agree with me when I
say Moving is a lot of hard Work
There are boxes to pack, and furniture to shift, As well as clean the house!
You're in for a big task
Tenancy Cleaning service
For end of tenancy cleaning or end-of-lease Call For Expert Tenancy Cleaning service. We are a Christchurch-based company. We offer a reliable and quick end of tenancy cleaning service, specializing in end of tenancy cleaning for all tenants and landlords all over Christchurch
"Service Regions: We operate in Christchurch, Timaru, Ashburton, and both North and South Canterbury.

Specialized Cleaning Services: Dedicated to end-of-lease and comprehensive house cleaning, carpet cleaning, window cleaning we guarantee precision and efficiency for all tenants and landlords in Christchurch.

Professional Expertise: With our deep knowledge and skillset, we serve the entire North and South Canterbury regions."
End of Tenancy Cleaning in Christchurch – Your Questions Answered
How much does it cost? While costs vary based on specific requirements, our packages usually start at a minimum of $450.
How can I book? Nearly 80% of our clients choose to book via a phone call. Alternatively, you can use the form on our website.
When can I get the service? Our team operates flexibly to accommodate your preferred timings. Availability can be discussed during booking.
What does the service cover? We offer a comprehensive clean, ensuring every corner of your property is spotless, from floors to windows and everything in-between.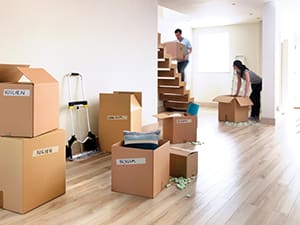 A 5 or 8 hours Mover's Clean
If you re bidding a fond farewell to your flat or a heartbreaking goodbye to the treasured family home, today s deal is a must! Moving can be so stressful that the last thing you want to do is clean for another 5-8 hours. We can help you with your clean and relieve you of the stress, and a 5 to 8 hours Mover's Clean is your answer, let the professionals take over!
---
A must for anyone who needs a clean and tidy place to Get their bond back You can be sure no dust speck will be left behind! The talented team from Superclean have all the tricks of the trade to get your house looking gorgeous for the next lucky Tenant.We will take the Stress of shifting from you. So snap up this squeaky clean offer today. Your sanity will thank you for it later. 🙂
An oven can be done if need be, plus we can do Carpets, and Windows, it is often in your tenancy agreement.
---
We work with a few letting agents in Christchurch and we know their standards regarding the condition of the property to be vacated. Book this service with us and you can rest assured that every square inch of your property will be professionally cleaned .
We can accommodate the specific requirements of your letting agent and carry out a move out cleaning service that puts your mind at ease and protects your deposit.
Standard Move Out Cleaning Service includes:
More detailed list check out checklist
End of Tenancy Cleaning
Ensure a seamless transition between tenants with our specialized end of tenancy cleaning. Whether it's for a periodic lease renewal or a final move-out, Superclean ensures every space is spotless and welcoming for the next tenant.
Before and After Tenancy Cleaning
From the moment a tenant moves in to the time they depart, our team is here to maintain that pristine condition. Experience a noticeable difference with our before and after tenancy services, setting the gold standard in property cleanliness.
Cleaners for Long and Short Leases
Whether you're settling in for the long haul or just a short-term stay, our flexible cleaning plans cater to all lease durations. Superclean is your trusted partner, ensuring consistency in cleanliness regardless of lease length.
Furnished and Unfurnished Properties
Every property is unique, and so are our cleaning strategies. For furnished spaces, we delicately handle and clean around your items, ensuring they shine just as brightly as the space itself. For unfurnished properties, we offer a comprehensive clean, ensuring every inch is ready for new furnishings or viewings.
Cleaner for Move Out Cleaning
Moving can be stressful; leave the cleaning to us. As you focus on your next chapter, Superclean steps in, ensuring your old space is left in impeccable condition, enhancing its appeal for future tenants or buyers.
For properties that have accumulated more than just memories, our team offers a specialized hoarding cleanup service. With a compassionate and systematic approach, we help declutter, clean, and restore the property to its original glory. Starting at $1,500, our prices reflect the extensive work required, with more in-depth hoarding challenges for larger properties, such as four to five-bedroom homes filled to the brim, seeing prices rise up to $6,000. Given the sheer volume of rubbish in these cases, projects can span across three weeks. Trust in Superclean Services to navigate through even the most intense hoarding scenarios with unmatched professionalism and care.
At Last! Everything you ever wanted to know about getting rid of clutter once and for all – revealed! 3 easy ways to make reducing clutter faster.
Talk to Us on
Cell: 0220601100

Let's talk about your cleaning needs
Calling our reception support hours 8:30 AM – 9:00 PM Call Us: 0220601100 Hours of Operation: Monday to Friday 9:30 AM – 5:00 PM
will call you back soon as Possible
Reviews
I just wanted to let everyone know that these were absolutely amazing! They went above and beyond with their service to the absolute extreme! Including coming early to help me shift, feeding me lunch, cleaning my oven and soooooo much more! I highly recommend them and in future wouldn't use anyone else. Their customer service was superb! Thank you so much ladies, and Grant, I honestly can't thank you enough! 😊😊😊
Just had my mums house cleaned after her passing and Ann-marie and her team made this process easy and worry free. The place is fresh and clean and ready for rental. Great service and communication. Would definitely recommend and use this company again. 10 out of 10.
Thank you to Ann-Marie and Grant of Super Clean, at short notice they were able to accommodate our request for end of tenancy clean. Grant performed an outstanding professional job, cleaning floors and bathrooms, tidying and reorganizing Kitchen cupboards and fixing long standing problems with the waste water system, among other tasks. Our business is in the New housing market and after this very good experience we will be contacting Ann-Marie and her team again for new build clean ups. Thank you gain shaun and Grant
Previous
Next
Is the tenant responsible a Movers Cleaning?
YES…The Residential Tenancies Act 1986 Requires that you do a clean before you leave tenancy
The landlord does require that the Tenant have it cleaned by end of the tenancy. Some landlords charge the Tenants a Cleaning fee or even take it out of your bond That is included in your lease agreement before vacating.
New recent ruling from the tribunal has said that clean and tidy has been defined!
Must be professionally cleaned at the end of the tenancy and remove or arrange for the removal from the premises of all rubbish. Let us take the hassle out of your next house clean by Ordering a Package for home cleaning services. Pick up carpet cleaning, window Cleaning, rubbish removal or deep clean
Cleaning services christchurch
We work with a few property managers in Christchurch, and we know their standards regarding the condition of the property to be vacated. Book this service with us and you can rest assured that every square inch of your property will be professionally cleaned and polished.
End of Tenancy Cleaning
Before and After Tenancy Cleaning
Long and short leases
Furnished and unfurnished properties

Moving In Or Moving Out Of A House

Ensure get your bond back
The Quickest & Easiest Way To Ensure get your bond back
At one point in our lives you may find yourself Having to move
. It could be that you haven't found a house you like to buy or you haven't got the finances yet. Whatever the reason of your renting, at some point your circumstances will change and you will need to move out.
When moving out, most Property manager or landlords will do an Property inspection. The Property inspection is done to ensure that you are handing back the property in the way you found it, in many situations this means well cleaned and maintained.
So cleaning is a big part of an Property inspection and most people would hire a professional end of tenancy cleaning service. However, there are some who may feel that they can clean the property themselves, and while this is possible, here are some reasons why you should seriously consider a professional end of tenancy cleaning service.
1. Save Time, and free up your time.
Don't waste your time and start tenancy cleaning some people excel at tenancy cleaning and some don't – which one are you? A dedicated team of cleaners will come in and clean the house in a matter 5 to 8 hours. You don't have to be there to oversee the work so you can get on with other things.
2 Products and Equipment
When you hire us as a professional cleaning service. we bring along professional-grade cleaning supplies and products, to get the job done. We have special equipment required. If you got special needs we've probably done it before. If you have high ceilings We know how to handle it
Stress-free
Cleaning is a big part of most end of tenancies and relinquishing this responsibility to our team also frees you of all the responsibilities associated with cleaning. You can get on with other things knowing that our team, with our experienced and knowledgeable is taking care of the cleaning. All tools to tackle all those cobwebs high up.
.
Find a quick way through strict property managers with a
Tenancy cleaning
Whether you are moving out or moving in, we provide professional cleaning of your property before and after the tenancy ends.
End of lease cleaning by professionals
We provide professional cleaning service for both furnished and unfurnished tenants, so that your bond can be refunded back to you. Cleaning after shifting will make a difference in your life as well as the life of the people you care about.
Talk to Us on
Cell: 0220601100

Let's talk about your cleaning needs
Calling our reception support hours 8:30 AM – 9:00 PM Call Us: 0220601100 Hours of Operation: Monday to Friday 9:30 AM – 5:00 PM
will call you back soon as Possible
Move In & Move Out Cleaning | Best Tenancy Cleaning Services| House Cleaning Christchurch
A thorough "Movers clean" at the end of each tenancy will ensure that the property is presented for re-letting in the best possible light. Property Changeover – Super Clean will clear out and clean your property at the time of tenancy ceasing. It is obviously in a landlord's best interests to have their property as presentable as possible when marketing it again to future tenants. In this regard, Super Clean will comply with the landlord's requirements and can provide a range of increasing services Your home is your sanctuary. Or at least it would be if you weren't constantly washing dishes, vacuuming floors, and dusting shelves. You can book online anytime, and super clean s certified cleaners bring all equipment and supplies which leave you more time to do literally anything that doesn't involve a mop. I have a few appointments to fill up in my diary that is still free. They won't be empty for very long.
We can clean your windows to make them sparkle and is one of our most popular services.
Movers Clean: Ready for the Next Chapter
Super Clean offers an exhaustive "Movers clean" at the end of each tenancy, ensuring your property is impeccable and ready for its next tenants. With a keen eye for detail, we bring properties back to their prime, making them market-ready in no time.
Property Changeover: Start Fresh
When one chapter closes, another begins. At the point of tenancy cessation, Super Clean steps in, providing comprehensive clearing and cleaning services, aligning with landlords' exacting standards. Re-market your property with confidence, showcasing it in its best light.
Your Sanctuary, Our Duty
Your home is a haven. Why spend time on endless chores? From dishes to dusting, let Super Clean take over. Book online anytime. Our certified cleaners, equipped with all essential supplies, free you up to indulge in… well, anything but cleaning!
Window Cleaning: Let the Light In
Streaks be gone! Super Clean's window cleaning service is renowned, making your windows not just clear but sparkling. It's no wonder this service is a client favourite.
End of Tenancy Cleaning: Seamless Transitions
Transition with ease. Whether you're moving in or out, our specialized service ensures properties are spotless, leaving no corner untouched.
Office Cleaning: Boost Productivity in a Pristine Environment
Maintain a clean, hygienic workspace. Super Clean's office cleaning services cater to businesses of all sizes, ensuring employees have a clutter-free, sanitized environment.
Builders Cleans: The Finishing Touch
After the hard work is done, Super Clean steps in. Post-construction, our team ensures sites are free from debris, dust, and marks, making them client-ready.
Spotless Ovens: The Heart of the Kitchen
An oven's health is integral to its performance. Super Clean offers dedicated oven cleaning services, making them gleam and function at their best.
Trust in Super Clean
Safety and trust go hand in hand. All our staff undergo thorough police checks, ensuring the security of your space.

Window Cleaning Christchurch : See the World More Clearly
Christchurch's breathtaking vistas deserve to be seen through crystal clear windows. Super Clean brings meticulous window cleaning services to every corner of Christchurch. With our skilled professionals and cutting-edge equipment, we ensure that your windows aren't just clean; they sparkle. Whether it's a high-rise office or a quaint home, Super Clean's window cleaning service in Christchurch guarantees clarity and brilliance. Embrace the world outside with unmatched clarity.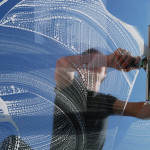 Super Clean Window Cleaning in Christchurch use professional cleaning methods to make your glass sparkle, leaving windows crystal-clear and streak-free, inside and out. Our professional staff clean windows for homes, offices, and storefronts Homes look their finest and views are at their best with perfectly clear windows cleaned on a regular rotation by Super Clean professional operators. Super Clean supply the brushes and kit required to do an excellent job, so you can save the costs and hassle of maintaining a supply of equipment. Window Cleaning often makes up part of a one-off property or added to a move out clean at an extra cost refer to window prices. Added to Super Clean other home cleaning services leaves your home looking sparkling inside and out, as you prepare to move on.
If you like, Super Clean will schedule and complete regular cleaning of all your windows, every two months or as often as your property requires. We clean both interior and exterior windows, or just the exterior depending on your requirements. Window cleaning process in most cases when cleaning house windows we use a handheld equipment and a biodegradable cleaning solution' safe to use on your windows as well as environmentally friendly Carpet cleaning Christchurch
You Can Thank Us Later – 3 Reasons To Stop Worrying About Dirty Carpet
All carpets are spotless, this is why, we use carpet cleaning modern machines on all domestic jobs. Use carpet cleaning machines to clean carpets, sofas, and for a more detailed list check it out in and See, End of Tenancy Cleaning. We also offer professional access to carpet cleaners in Christchurch.
Cleaning of furnished properties requires knowledge of the material and fabric type, and the suitable and compatible cleaning technique to be used. We put you at ease and free you of the hassles in cleaning the upholstery. Super Clean's upholstery cleaning services use the best and modern techniques specific to the kind of material used in the upholstered property.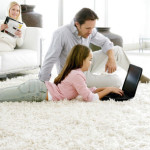 If your home's looking less than stunning , pick up a perfect mid-winter pick-me-up for your precious carpets. The Super Clean team have over 20 years of industry experience between them, and they use the most advanced techniques and machines to ensure an effective service. With a range of great options available, this deal-s suitable for homes of pretty much any size.
Talk to Us on
Phone: 0220601100

Let's talk about your cleaning needs
Calling our reception support hours 8:30 AM – 9:00 PM Call Us: 0220601100 Hours of Operation: Monday to Friday 9:30 AM – 5:00 PM
will call you back as soon as Possible
On making the booking you accept the terms and conditions when you type in your name. These include that we accept payment by internet banking or cash or let us know if you have EFTPOS (We DO NOT except cheques) and that payment for our cleaning services are due on the day of service, upon invoice. Unpaid invoices after 7 days have 12% interest added and are passed onto our debt collector, in which case you are liable for any costs incurred, including debt collector's and/or solicitor's fees. terms and conditions